The work of a number of NGOs relates specifically to the environmental refugees. All the NGOs use the term "environmental refugee" because the term "refugee" brings with it the idea of compassion.
NGOs are very complex actors in our controversy. Indeed, not only it was not easy to find NGOs which are involved with this issue, but it was also very difficult to interview people working in NGOs.
However, here, you can find a list of NGOs related to our topic.
We contacted a press manager of WWF. Read the short answer here !
List of the main NGOs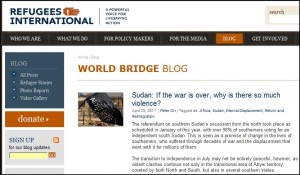 Refugees International is an NGO based in the United States. Through its Ken and Darcy Bacon Centre for the Study of Climate Displacement, it "works to enhance understanding of the complex relationship between environmental degradation, natural disasters, climate change and displacement".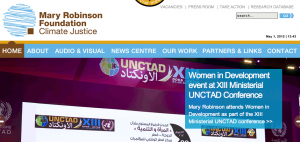 The Mary Robinson Foundation for Climate Justice is another NGO related to the question of environmental migration.  Based in Ireland, it advocates a "people-centred, developmental approach" in order to respond to climate change".  Therefore, it works to amplify the voices of residents from "poor and vulnerable communities", who are a frequent demographic of environmental migrants.

The International Institute for Environment and Development, based in England, is an organisation with aims similar to those of the Mary Robinson Foundation.

Living Space for environmental refugees (called LiSER) is a NGO specialized in the protection of environmental refugees. All the actors that we interviewed know this association but it is very difficult to find it on the Internet.
Les amis de la Terre : it is a French organization which was created in 1970 and contributed to the creation of an ecologist movement in France and of an international network. It is an organization for human protection and for the respect of the environment. This association is concerned about the environmental migration issue.
Case study : Bangladesh 

Specific to Bangladesh is the Equity and Justice Working Group Bangladesh (EquityBD) NGO based in Dhaka. It is part of a larger group of NGOs organized by the Coastal Association for Social Transformation Trust (COAST), itself an NGO also based in Dhaka.  Together, as part of the groups' climate migration campaign, EquityBD and COAST published in 2009 a paper on climate change, environmental migration and the need for formal recognition of environmental refugees. A second network of NGOs also exists in Bangladesh: the Association for Climate Refugees.